ReVision Arts
Welcome to the future home of ReVision Arts.
In 2019 Mount Baker Neighborhood Center for the Arts (MBNCA)'s board, along with our Seattle University intern, several of our artists, and founder Barbara Oswald spent nine months rebranding our non-profit. At our 2018 annual fundraiser, Art in the Dark, we renewed our commitment and announced our new name. Our registered 501(c)3 Federal non-profit is titled South End Seattle Arts Center, and we are doing business as ReVision Arts. We remain an inclusive art-education organization in South Seattle.
Our mission is Art for ALL!, with a focus on artists with all types of disabling conditions and others who consider themselves underrepresented.
Please Touch: Hope Rising
Call for Art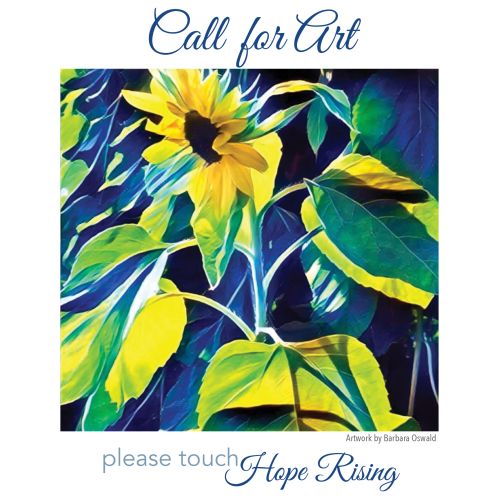 Please Touch: Hope Rising
A Tactile Exhibition at A/NT Gallery, Seattle Center, August 2021.
Juried Show
Digital submissions are due by June 30th, 2021.
You may submit 1–3 pieces of art for consideration.
Submissions must include:
Application fee $25. Please pay online through our donation button at www.revisionarts.org. Your receipt will show South End Seattle Arts Center. Scholarships available for artists based on need.
JPEG images sent as attachments to boswald.revisionarts@gmail.com
Detailed description of artwork. This description would be used for audio description on our revisionarts.org website.
Artists will be notified of acceptance accepted artwork by July 12th.
Donations
You can make a one-time donation or set up automatic monthly payments using the following link:
Your support is deeply appreciated!
Contact
Phone: 206-734-1994 (Phone is preferred over email)
Email: boswald.revisionarts@gmail.com